The true meaning of the word "kinder garten" is 'children's garden'. Children are like flowers. They need to be cultivated, watered and cared for. This made possible through a collective effort of the teachers in the kinder garten section. A child's education journey starts from here.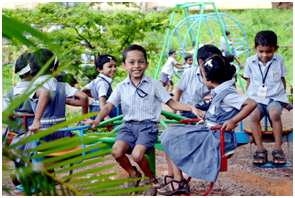 OPENING DAY OF LKGThe school impart a quality learning experience for the children. A well trained and experienced faculty wing welcomes the new buds who step into the Holy cross family. The school Authorities bless the newly joined buds by conducting an Akshara Pooja Ceremony.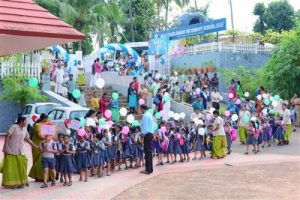 click for more photos
KIDS FEST
The school provides a platform for the children to exhibit their inner talents. The talents of the children are properly evaluated and judged through various competitions.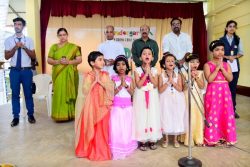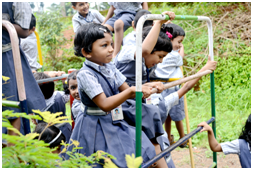 KIDS SPORTS
Kids sports is conducted every year in order to bring up the best kid in the field of sports. Prizes and certificates are issued to the winners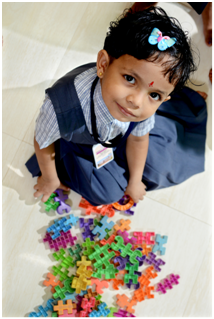 SMART KID
An overall evaluation of the children is made possible through the experienced hands, so as to find out the best among the whole group. The toppers are titled as smart kid, baby king and baby queen. They are crowned these titles and are honored for their achievement.
CONVOCATION
A convocation ceremony is conducted every year in the school. This is designed to provide children ample opportunities to become active learners. The school focuses on the overall development of the children through an integrated learning process.