Holycross CBSE Arthat Senior Secondary school is located at Arthat Kunnamkulam is a co-educational institution. It has Classes from Kindergarten to senior secondary level In senior sencondary we have classes for Science stream.The school reflects the dynamism and energy of this fast growing Indian metropolis through its exciting courses and innovative methods of teaching. In this Holy land of Arthat where St. Thomas set foot, where a temple, a mosque and a church co-existed in harmony to make a dream come true.
The dream was entitled as HOLY CROSS CBSE SCHOOL in the year 1998 . This school is owned and managed by Archdiocese of Thrissur, under the trust named Holy Cross Educational and Charitable Trust. Emeritus Mar Jacob Thoomkuzhy was the Patron of the School. The pioneer architect to head the project was Rev. Fr. George Chiramel.Since 2007, the Patron of Holy Cross School is Mar Andrews Thazhath, Archbishop of Thrissur.,Rev. Fr.Louis Edakkalathur is the present manager.
PATRON :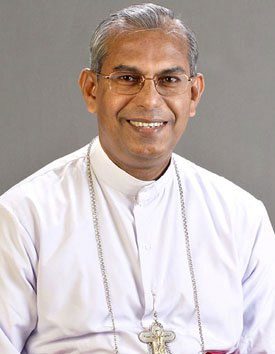 His. Grace Mar Andrews Thazhath
(Archbishop of Thrissur Archdiocese)
CHAIRMAN :
Msgr. George Edakkalathur
( Vicar General of the Archdiocese)
MANAGERS:
Rev. Fr. GEORGE CHIRAMEL JUNE 1998 – FEB 2004
Rev. Fr. Dr. ANTONY CHEMBAKASSERY FEB 2004 – FEB 2008
Rev. Fr.JOY ADAMPUKULAM –FEB 2008 – FEB 2015
Rev. Fr. LOUIS EDAKKALATHUR –FEB 2015 – FEB 2018
Rev.Fr.JOSHY PAROKKARAN – FEB 2018 onwards
PRINCIPALS:
Smt. SUMATHY T NAIR (2000-2009)
Mr. Serene Alapatt (2009 -2015)
Mr. Jackson M.V. (June 2015 onwards)
VICE PRINCIPAL:
Mrs.MINI S.P.